Electric scooters are loved for their ease of use, versatility, and convenience they offer. They are perfect for navigating through busy cities and make commuting from home to work easily. To make this possible, they have to be very light, swift, and relatively fast. These are some of the important factors that make a great electric scooter. If you travel uphill, then you need to consider the motor power as this is the key to getting you up hills. When it comes to long-distance traveling, you should consider the range of the scooter above everything else. Gotrax has been making electric scooters for a long time now. We will review in this article Gotrax Gxl V2.
It is hard to talk about electric commuter scooters without talking about the Gotrax GLX V2 scooter. This scooter is one of the best electric scooters for commuters and has even won awards for it. It was released in September 2019 and has impressed a lot in the scooter community. Like the original GLX, this one is also well-built, the sturdy ad has a nice balance of weight and features. It uses high-quality pneumatic tires for comfort and stability. The Gotrax GXL is known for its great value for money. For all the great features it offers, it sells at under $300 which is such a hard bargain compared to its competitors. It weighs just about 26 lbs. which ensures portability and maneuverability.
The following section highlights the top features of the Gotrax GXL scooter.
Gotrax Gxl V2 Review – Key Features
Electric scooters are a great way to navigate through busy streets are cities. In order to move around fast and conveniently, you need an electric scooter with a high range and a powerful motor for high acceleration and top speed.
High-quality disc brakes
The GXL comes with front regenerative disc brakes as well as rear disc brakes. These are to ensure you come to a stop as quickly as possible while maintaining comfort. The rear disc is easily operated using a hand lever to allow you to ride in different positions. By doing this, safety is increased as your left hand is placed more naturally to allow easy braking
Powerful motor
The Gotrax GXL comes with a 250 Watts power motor that propels the scooter. This is a very powerful motor that will provide decent acceleration and top speed. However, this performance can be slowed down by factors such as the rider's weight and going uphill.
The GXL is equipped with air-filled pneumatic tires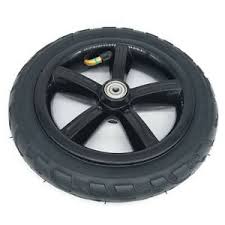 The GXL is fitted with pneumatic inner tube tires. This is such a great feature as pneumatic tires are great for suspension and an overall comfortable ride. The tires are 8.5inches for stability and comfort. They provide bounce on slightly rough roads and therefore eliminate uncomfortable jerky movements.
Superb Design
As you know now, electric scooters for commuters must implement a good compact design that is foldable into a small portable package. The GXL does this well with its sturdy design. To make this possible, the controls have been kept minimal and there are not many unnecessary switches and levers. Whether folded or unfolded, the scooter feels solid and this is something any commuter would want.
It is fitted with a telescoping towing handle
The Gotrax GLX V2 is perfect for people who travel in public commuter trains and buses. This is why it is equipped with a telescoping towing handle that enables you to tow it around like airport luggage. Like a suitcase, the handle is deployed using the click of a button and you can move it around on the dolly wheels
It is equipped with long battery life and range
The Gotrax GLX V2 has a 250-watt hour battery which provides a maximum range of 16 miles after a full charge. This great range ensures you don't need to charge it a lot during the day under heavy usage. For people looking for long-range, Zero 7 would be a great place to start looking
LCD display cockpit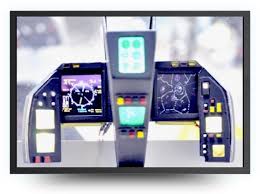 The Gotrax GLX V2 has a very simple cockpit. The cockpit is the area on the handlebar with all the controls. This scooter's cockpit consists of a power button, a mechanical bell, a twisty style accelerator, and brakes, and an LCD display that shows the speed and battery level.
Superior brake controls
The Gotrax GLX V2 uses an electronic brake system that is controlled in a twist-style manner. The only problem with this braking manner is that it provides little control over braking modulation. However, when you apply the brakes, they grip tightly and efficiently. Some have even said the grip is too much and can be jerky.
Pros and Cons – Gotrax Gxl V2 Review
Pros
The gotrax gxl v2 is easy to fold and unfold. The building design enables the components such as handlebars to fold quickly into a small compact package
It has a suspension system that cannot be said for the majority of the scooters today. The stiff suspension system together with the wheels provide an insanely comfortable ride
It is equipped with cruise control. This means you do not need to press down on the throttle to maintain your speed and keep moving
Very bright headlights and taillights that ensure the safety of the rider
The LCD screen is so bright that it can be seen clearly under the sun
Cons
It has a design flaw that requires the rider to push the handlebars forward when riding over bumps
Handlebars do not lock in place when folded which can be annoying=especially when carrying for long distances
The battery life indicator has been reported to be off and inaccurate
Final Verdict
With this scooter, you do not need to worry about things like portability. It is one of the most portable scooters with a lightweight and easy foldability. The Gotrax GLX V2 allows a maximum user weight of 220 lbs which is quite a lot. It is available on online stores such as Amazon at an affordable price. It can also be found in your nearby scooter dealer.